In My Life ( The Musical )
In My Life – A Musical Theatre Tribute to the Beatles is the award winning, smash hit musical biography of the Beatles as seen through the eyes of their manager Brian Epstein. In April, 2009, the multi-media production's World Premiere opened to packed houses and critical acclaim under the name "Ticket to Ride Musical." The three week run in Orange County, California commanded 92% theatre occupancy and rave reviews from the Los Angeles Times, Orange County Register, Backstage West, the San Gabriel Valley News, Pasadena Star and the Whittier Daily News. The musical earned the prestigious Roar of the Crowd award, making it the highest rated production by audiences in Southern California for the week of April 26, 2009. The show was rated higher than Ain't Misbehavin at the Ahmanson Theatre, Dirty Dancing at the Pantages Theatre and the national tour of Hairspray.This family friendly musical tale is widely considered by industry insiders to be the most unique Beatles show in decades.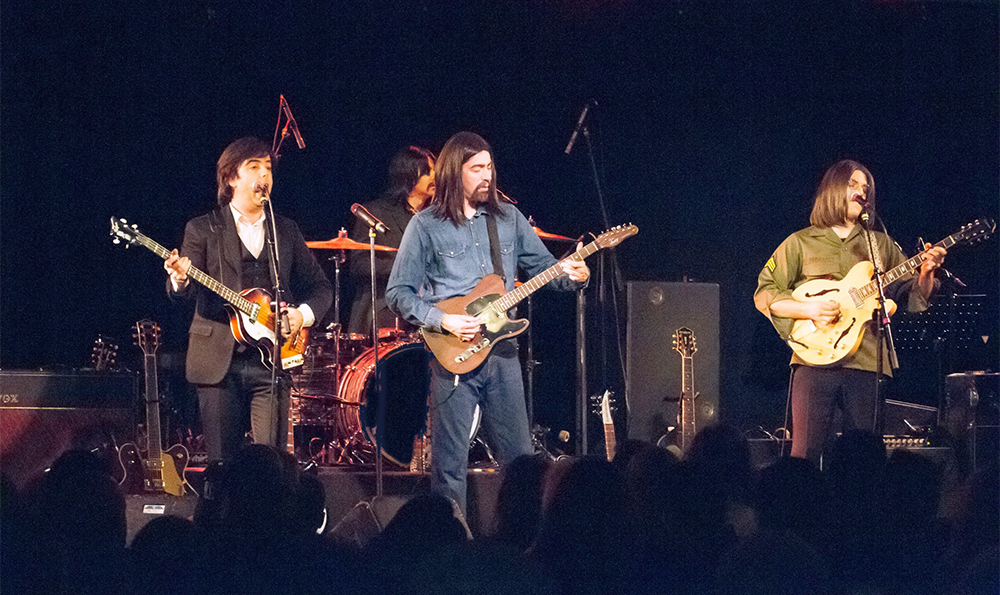 Four premier Beatles tribute musicians have been cast to portray the Fab Four in In My Life – A Musical Theatre Tribute to the Beatles Music. With their tight harmonies, flawless note for note renditions of Beatles hits, custom–tailored costumes, and precise attention to every detail, they recreate the magic, music, wit and charm of the Beatles, including the Fab Four's cheeky personalities, familiar onstage banter and patter between songs.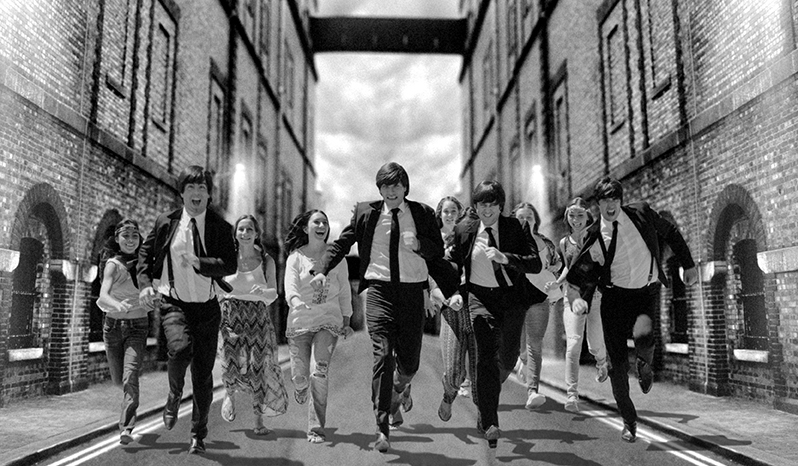 More than just a Beatles tribute concert, In My Life gives the audience a chance to "be there" at pivotal moments in the extraordinary career of the Beatles – from Liverpool's legendary Cavern Club, to the Ed Sullivan Show, Shea Stadium's 50,000 + screaming fans and their final live performance on the rooftop of their Apple Corp offices. With manager Brian Epstein serving as Narrator, In My Life allows the audience to get a glimpse inside the world of the Beatles from their point of view, as well as hear some of the greatest songs ever written.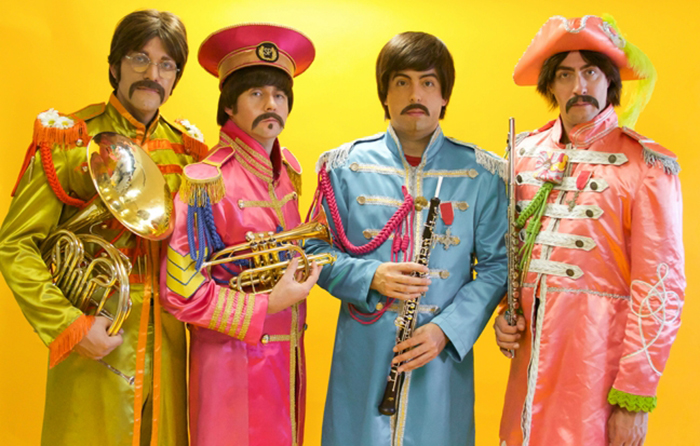 In My Life takes the audience back to February 1964, when Americans saw the Beatles for the first time on the Ed Sullivan Show, playing I Want to Hold Your Hand. Progressing through their various musical stages, the audience re-experiences the psychedelic era of Sgt. Pepper's Lonely Hearts Club Band, the creation of the haunting Yesterday and the raucous rock and roll of Revolution.The first six runs of the show sold over 90% theatre occupancy.The musical's performance at the Warner Grand Theatre in San Pedro in January 2010 was met with the largest audience to attend a show in eight years at this theatre. The show headlined the Beatles Festival 2010 in August, 2010.
Music Type:

Beatles, Rock, Classic Rock

Show:

Up to 2.0 hour play/set with costume changes and multi-media presentation accompanying show

Optional lighting/sound:

We can provide front of house sound system with stage lighting a full A/V system (50″ plasma screens and/or large 9′ x 12′ video screens) with live camera feed for a true multimedia experience

Cast of:

4 permanent band members and 1 actor.

Show Crew:

3

Merchandise:

Yes, negotiated split with venue.

PRODUCER INITIATED PROMOTION:

We employ an in-house publicist who will assist with your publicity, including press releases to local newspapers, radio and television interviews, targeted online

PRODUCTION RIDER:

Sound requirements, lighting suggestion, and a stage plot will be provided upon request